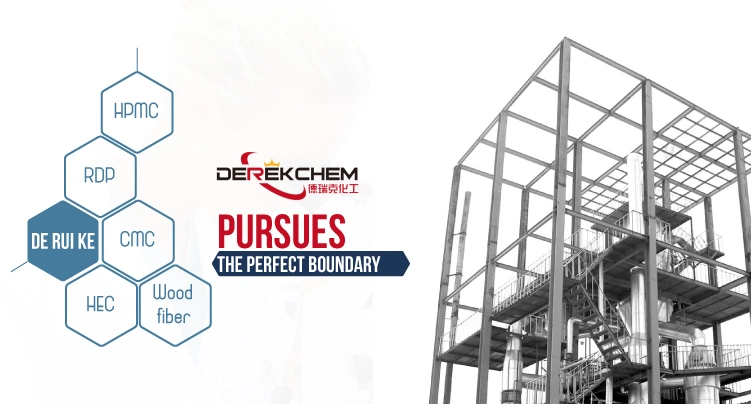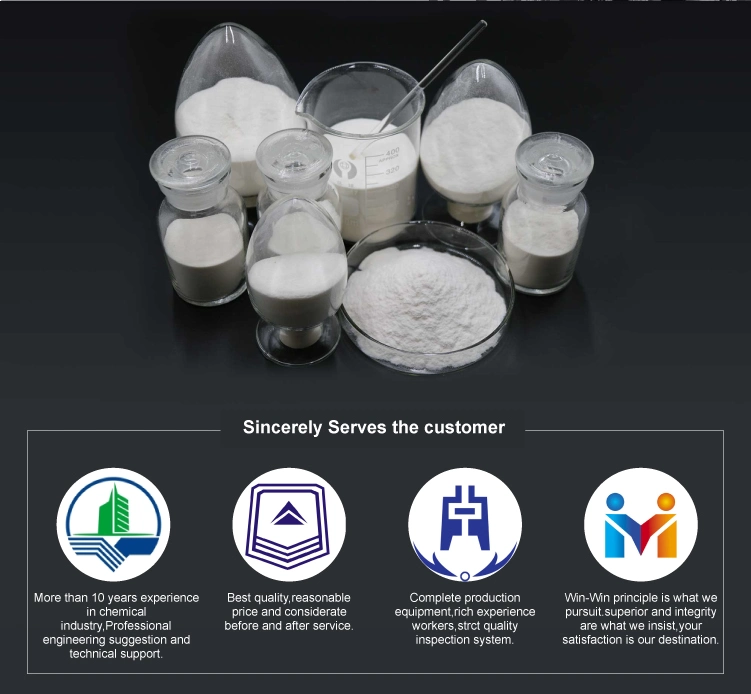 Brif introduction
Hydroxypropyl starch ether(abbr.HPS) is nonionic and has high stability of substituting ether bond. In the process of hydrolysis,oxidation, dextrinizing and cross-linking reaction, ether bond cannot be broken and it can replace the group and does not fall off.
It is a kind of chemical modified starch ether, which is mainly used as thickener and texturing agent for cement or gypsum based mortar products.
HPS is a cost-saving material and is easy to obtain the required thickening effect. During the application of wet mortars,it gives non-sag, anti-slip properties and good workability and low stickiness.

Product properties
• Improve sag resistance & anti-slap
• Optimize rheological behaviour, particularly the flow characteristics and workability
• Enhance adhesion strength
• Increase mortar yield
• Cost-effective. Obtain desired thickening effect with very low dosage.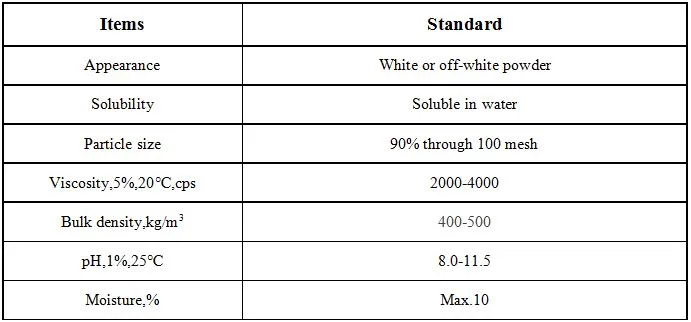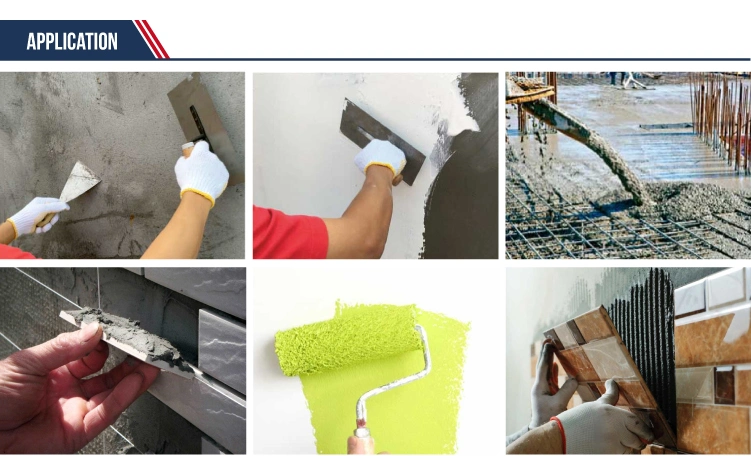 1.Internal and external wall putty powder
In lacquer putty, HPS is mainly to improve the construction and thixotropy of the putty, so that the operation is smooth.
2.Mortar and Tile adhesive
HPS improves mortar adhesion and balance of open time and anti-slip for tile adhesive. It has the characteristics of good fluidity,excellent film-forming properties, retrogradation weak and viscosity stability.
3.Gypsum plaster:
HPS can effectively improve the rheology of plaster and significantly improve sagging phenomenon for latter plastering and reduce the shrinkage and crack formation.

Packing and Storage
a) Packing:
- Inner polyethylene film bag and outer plastic coated triad compound bag
- 25Kg each bag;
b) Storage& Transportation:
-No damage during the transportation.
-Protect from humidity, rain, sunlight, damp and wet.
-Put in dry and ventilated place During storage.
- Remainder must be promptly sealed and packed to prohibit from wet.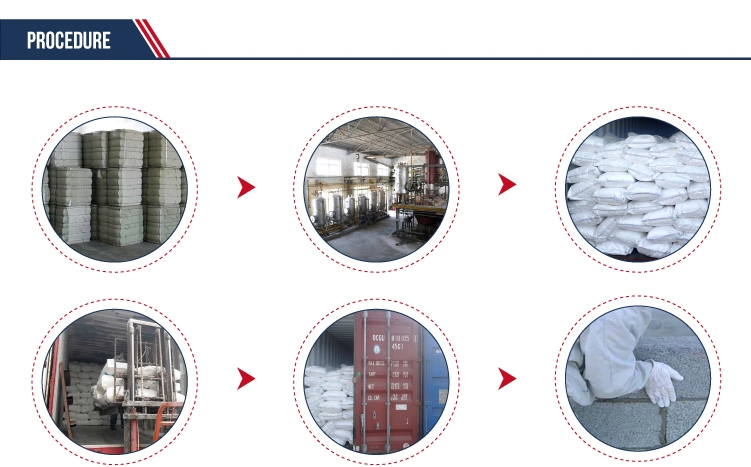 WHY US:

We provide the following service to customers:
• Study the properties of competitor's product.
• Help client to find matching grade quickly and precisely.
• Formulation Service to improve performance and control cost, according to each client's specific weather condition, special sand and cement properties, and unique working habit.
We have both Chemical Lab and Application Lab to ensure each order's best satisfaction
• Chemical labs is to allow us to evaluate properties as viscosity, humidity, Ash, pH, content of methyl and hydroxypropyl groups, substitution degree etc.
• Application lab is to allow us to measure open time, water retention, adhesion strength, slip and sag resistance, setting time, workability etc.

FAQ:

Q1. How can we guarantee the products' quality?
1.All materials must be tested refers to key specifications before unload.
2.We will store different material into different warehouse after unload.
3.We keep paper and computer storage records.
Q2: What will be your sample policy?
A: We offer free sample, customer afford the cost of delivery.
Q3: What is your payment terms?
A: T/T 30% in advance and balance before shipment.
Q4. What about the lead time?
A:Sample needs 3-5 days, mass production time needs 3-5 working days for lot order quantity.
Q5. Do you have any MOQ limit for trial order?
A: We have no MOQ, small quantity is available for us.
Q6. Is it OK to print my logo on the bags?
A: Yes. we can accept this clause, please inform us formally and confirm the design firstly before production.