Product discription:


Brand: CLIRIK
Type: high pressure suspenssion grinding mill
Models: YGM7815,YGM8314,YGM9517,YGM4121,MTM1600.
Capacity: 1-20 t/h
Input size: ≤35 mm
Finished size: 30-425 meshes, 0.613-0.033 mm
Power: 18.5-132 kw
MOQ: 1 set
Color: optional
Payment terms: L/C; T/T; Western union; Cash
Warranty: a).one year against manufacturing defect; b).offer lifetime consultation on problems occurred.

Type
Roller
Max. feeding size(mm)
Fineness of product(mm)
Output (t/h)
Power of machine(KW)
Size(mm)
No.
Dimension(mm)
Height(mm)
YGM7815
3
260
150
15
0.613-0.033
1-3
18.5
4300*3500*5100
YGM8314
3
270
140
20
0.613-0.033
1.2-4.6
22
5300*4100*5200
YGM9517
4
310
170
25
0.613-0.033
2.1-5.6
37
7100*5900*7900
YGM4121
5
410
210
30
0.613-0.033
2.8-10.5
75
9200*7250*9700
MTM1600
6
440
270
35
0.613-0.033
5-20
132
12550*5700*8350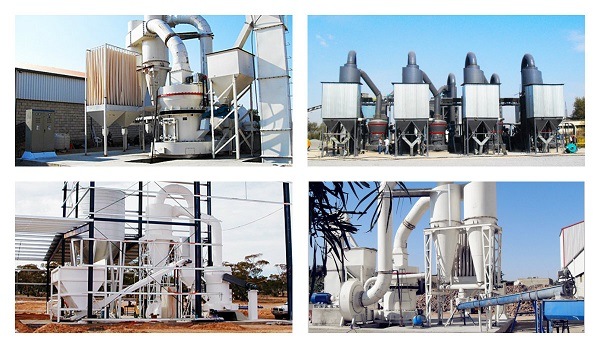 Production line:
The whole set YGM&MTM Raymond mill (parts) is mainly composed of main unit, analyzer, fan, dischargeing cyclone separator, powder cyclone separator and air duct. Among them, the main unit consists of frame, blow shell, shovel, grinding roller and grinding ring.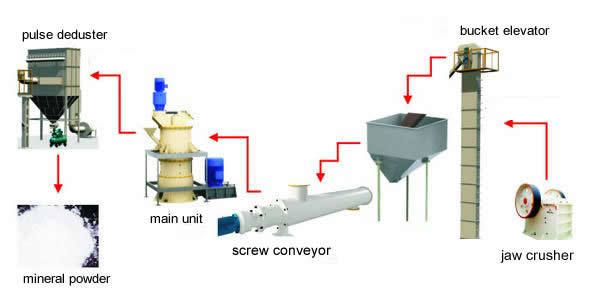 Applications:
YGM&MTM series Raymond mill (parts) is widely used in the fields of metallurgy, construction, chemical industry, mining, highway construction etc,. It is suitable for processing various non-flammable and non-explosive materials with Moh's hardness less than 9.3 and humidity less than 6%, such as quartz, feldspar, barite, calcite carbonate, limelimestone, talc, ceramic, iron kaolin, carborundum, bauxite, kaolin phosphate, coal and other materials, about 400 kinds of materials in total.

Features & Advantages
1. High pressure spring design
2. Smoothly vibration reduce design
3. Convenient vane adjust design
4. The machine has a strong material applicability , which suits for many kinds of material whose Moh's hardness is less than 9.3
5. Grinding device adopts superimposed multistage seal, sealed performance is good.
Packing & Shipping
Packaging: Conventional Packaging suitable for long distance transportation.
Shipping: 10-30 working days after recieving the deposit of the devices.
Services:
1.one year guarantee for whole machine except for wear parts;
2.24 hours technical support by email;
3.calling service;
4.user manual available;
5.reminding for the service life of the wearing parts;
6.installation guide for clients from both China and abroad;
7.maintance and replacement service;
8.whole process trainling and guidance from our technicians.
High quality of after-sales service symbolizes our brand and ability. We pursue not only good quality products, but also best after sales service. Your satisfaction is our final purpose.
Company information:
Shanghai Clirik Machinery Co., Ltd. is located in Pudong New District, Shanghai, China, which is specialing in manufacturing grinding mills, Raymond mills, crushers and other associate accessories with decades experience. We have strong and professional technical and sale team. Customers' satisfaction is our final and forever pursuing.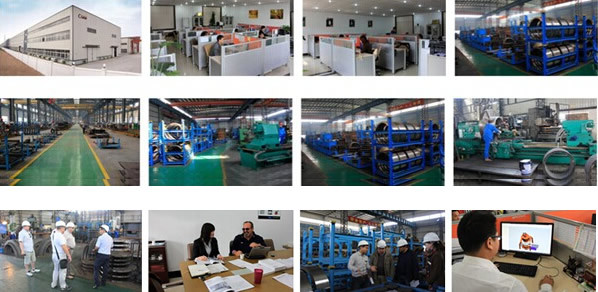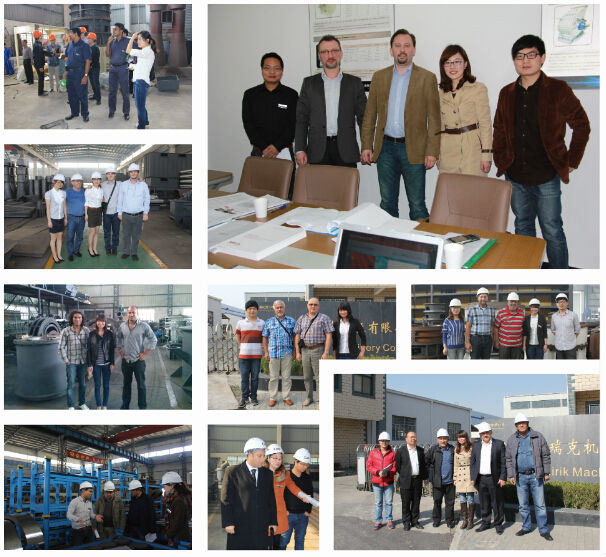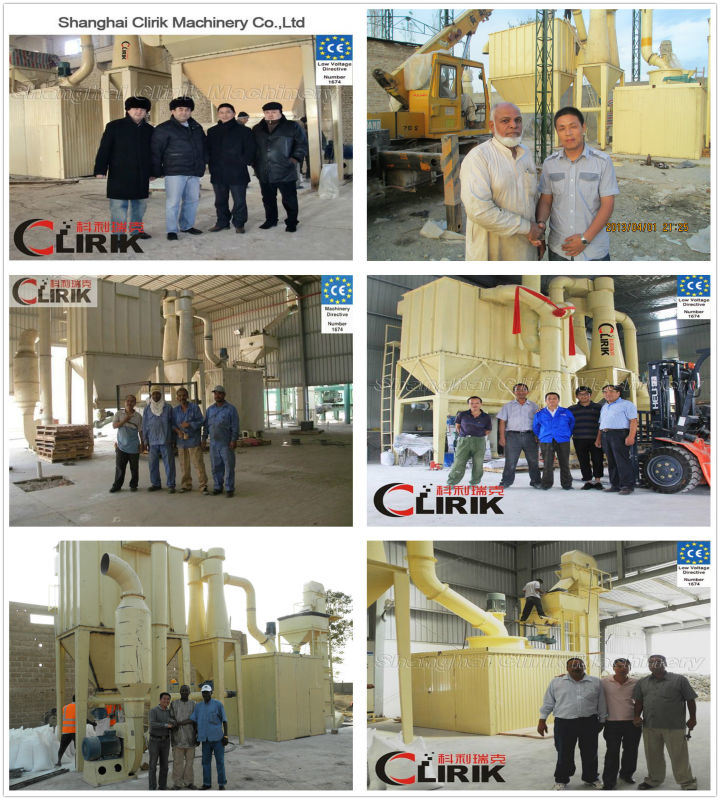 FAQ
1. What are advantages of your Raymond mill parts?
-The main advantage of our Raymond mill parts over other kinds of mills is that you can grind a friable or crystalline material to 5 - 47 microns average particle size and classify in a very narrow particle size range at the same time. There are no moving parts to wear out or generate heat in our mill and no screens to plug or be punctured.
2. Can you guarantee the quality of your products?
---We have passed CE&ISO9001:2008, and our Raymond mills have been exported to Eastern Europe, Middle East, Africa, South Asia, Southeast Asia, Oceania, America, etc.