Long Lasting Granulator Plant For Granulate Gypsum Powder With Simple Operation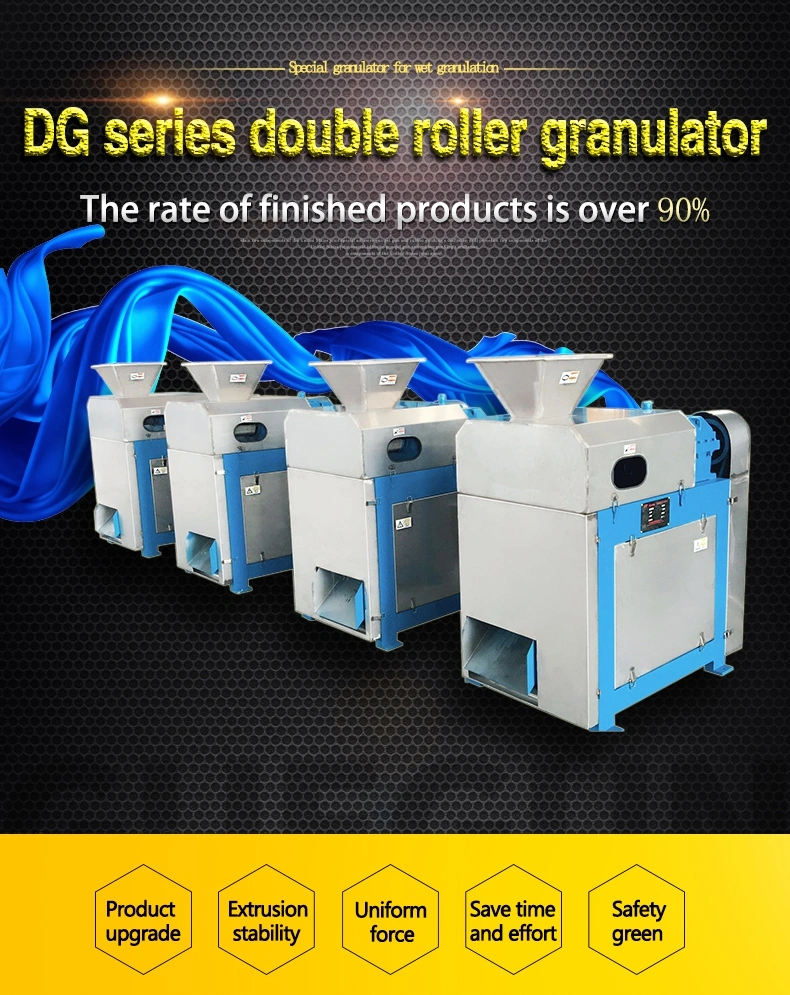 Jiangsu Fuyi Machinery Technology Co.,Ltd. is one professional supplier of fertilizer granulator, which located in Changzhou city, Jiangsu Province, China. We have more than 10 years experience in granulation. Our company offers a wide range of machine sizes for high pressure granulating, which covers nearly all requirements of the clients. If your production is low,you can choose small type machine, if you have high production, you can choose one or more sets of machines according to your requirements.And certainly the process of granulating is wet.
- water content is between 2-5%.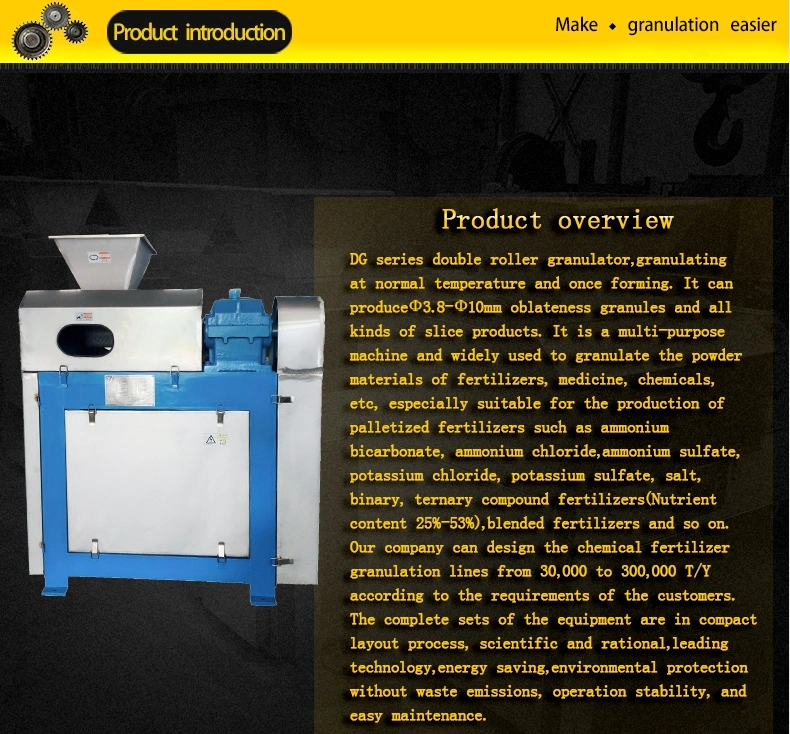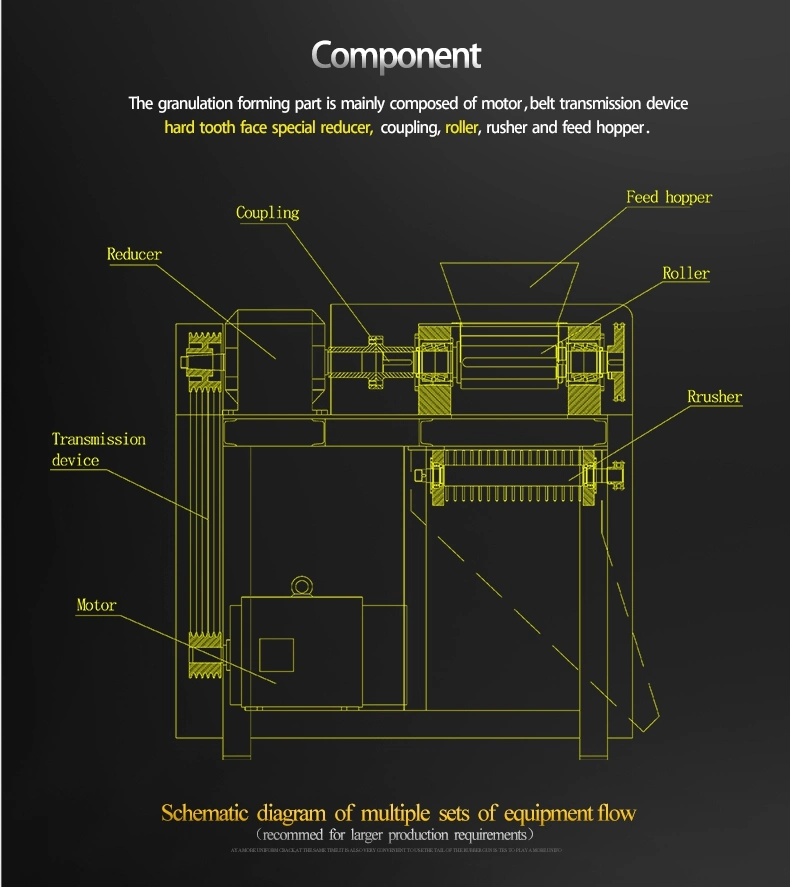 Technical parameters
Model

DG-200

DG-300

Motor power

15KW

30KW

Production capacity

Oblate shape 900-1300 kg/h, irregular shape 300-700 kg/h

Oblate shape 1600-2100 kg/h, irregular shape 900-1600 kg/h

Reducer

Adopt hard tooth surface dedicated reducer

Press roll

Forged with alloy steel, heat treatment in special process, the surface of press roll can be plated with hard chromium to have tustproof and wear-resistant treatment.

Rate of finished product

Oblate shape 60-92%, irregular shape 30-60%

Granular diameter

3.8, 4.2, 4.8, 5.5, 6.0, 6.5, 8, 10mm

Granular shape

Oblate, irregular, strip and slice

Moisture content

Inorganic materials 2-5%, organic materials 6-12% moisture

Working temperature

Normal temperature

Working medium

Ammonium carbonate, ammonium chloride, ammonium sulfate, urea, ammonium phosphate, calcium magnesium phosphate, potassium chloride, potassium sulfate, humic acid as well as all kinds of organic matters, etc.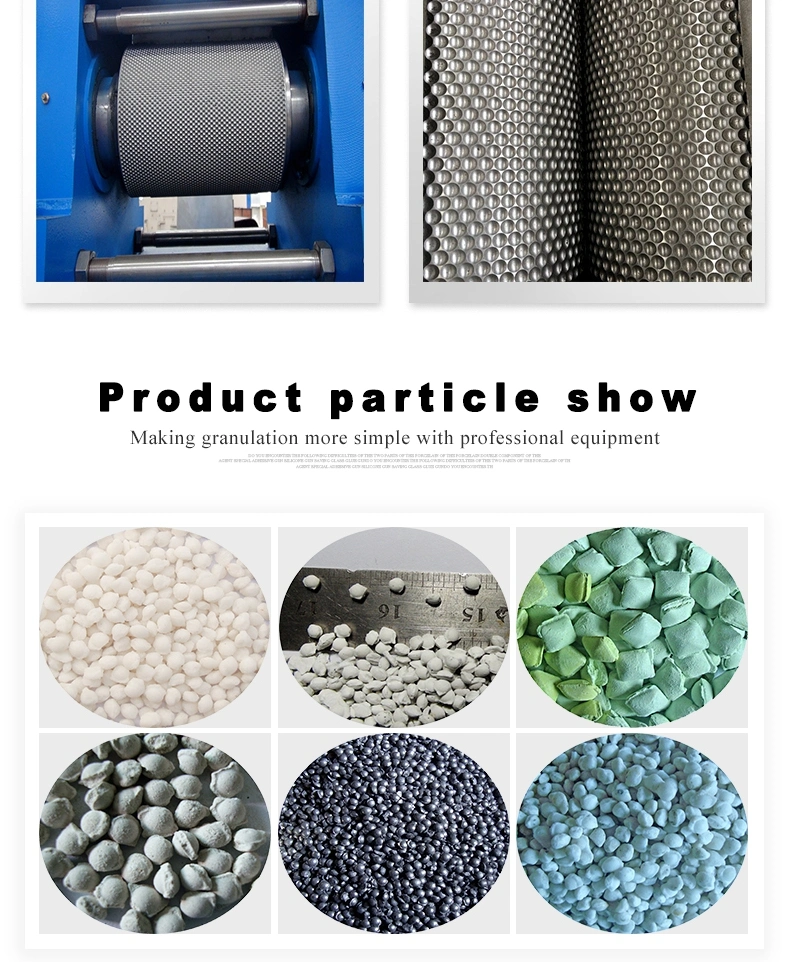 Layout of Fuyi granulating processes
We can design different diagram for different clients, we need to design the layout according our clients provide us some basic information about the size of their factory, and how do they want to place the equipments. Our target is making the process more simple , more easy, more economic and more effective.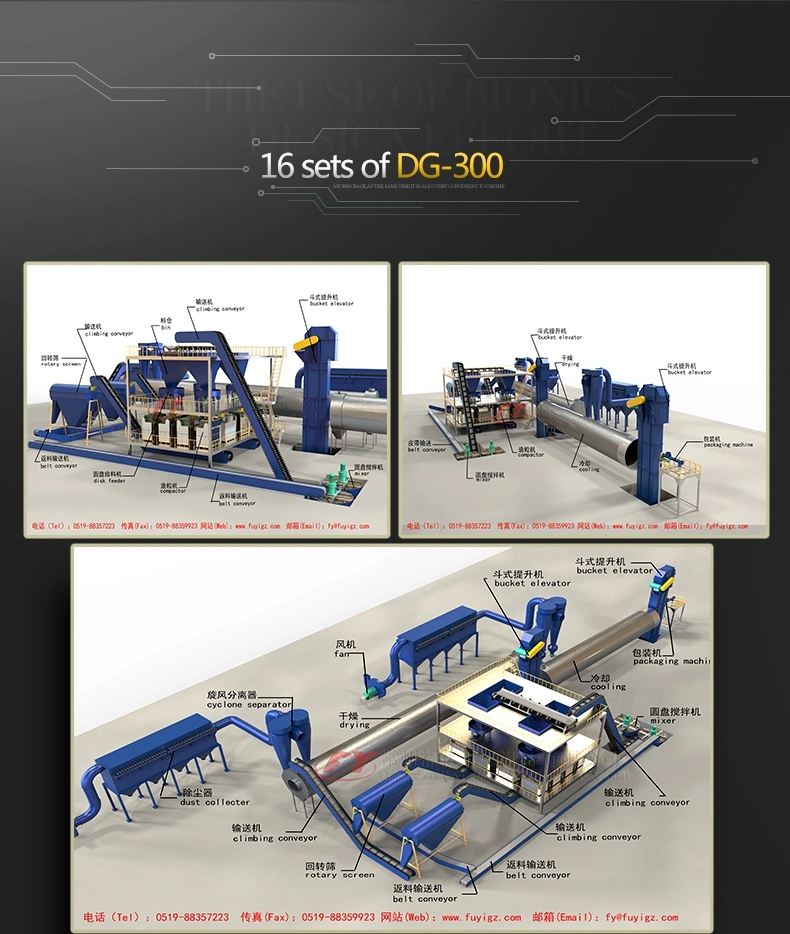 Parts of one whole set of granulating line
In addition to the pellet machine,we can also provide the whole supporting equipment of granulating process to help you finish the granulating much better.
Such as the mixer,feeding machine,the crush machine,the screening machine,drying/cooling machine,conveyor,control cabinet and so on.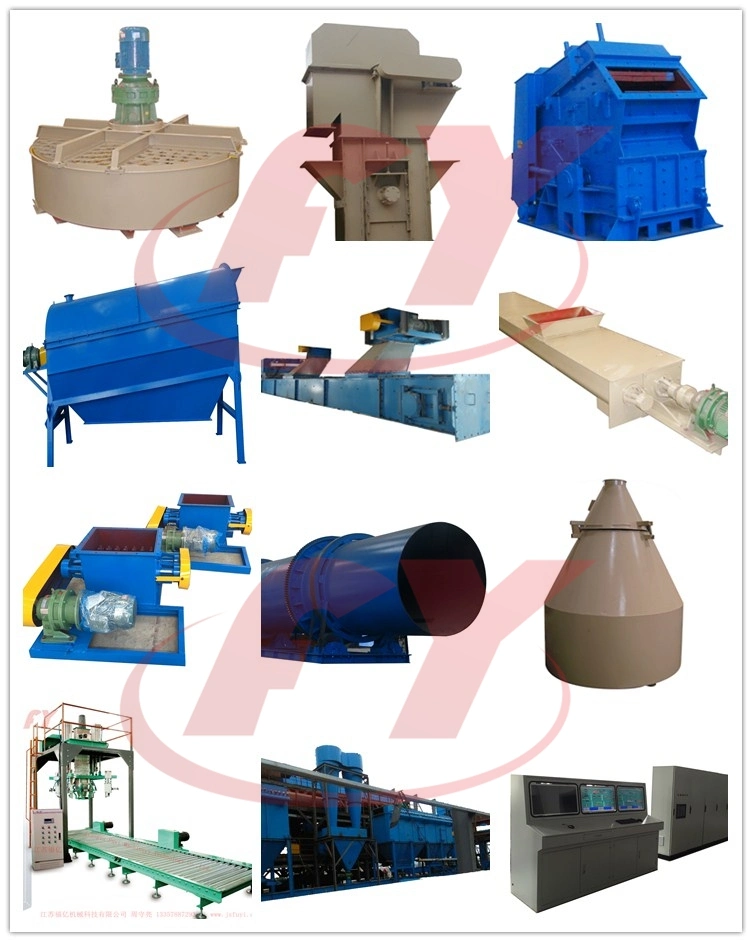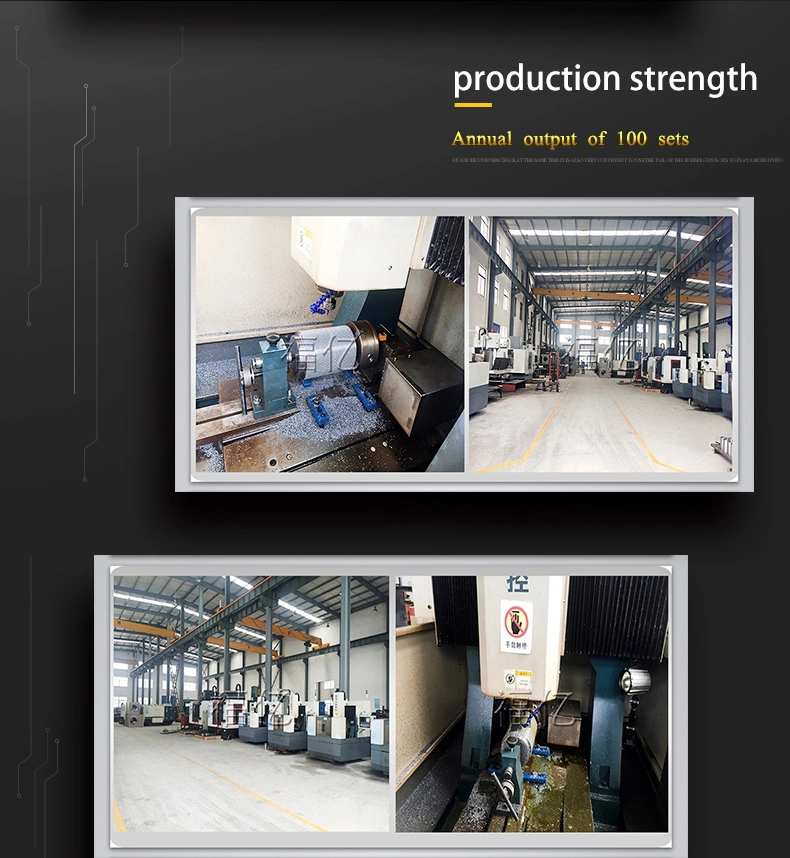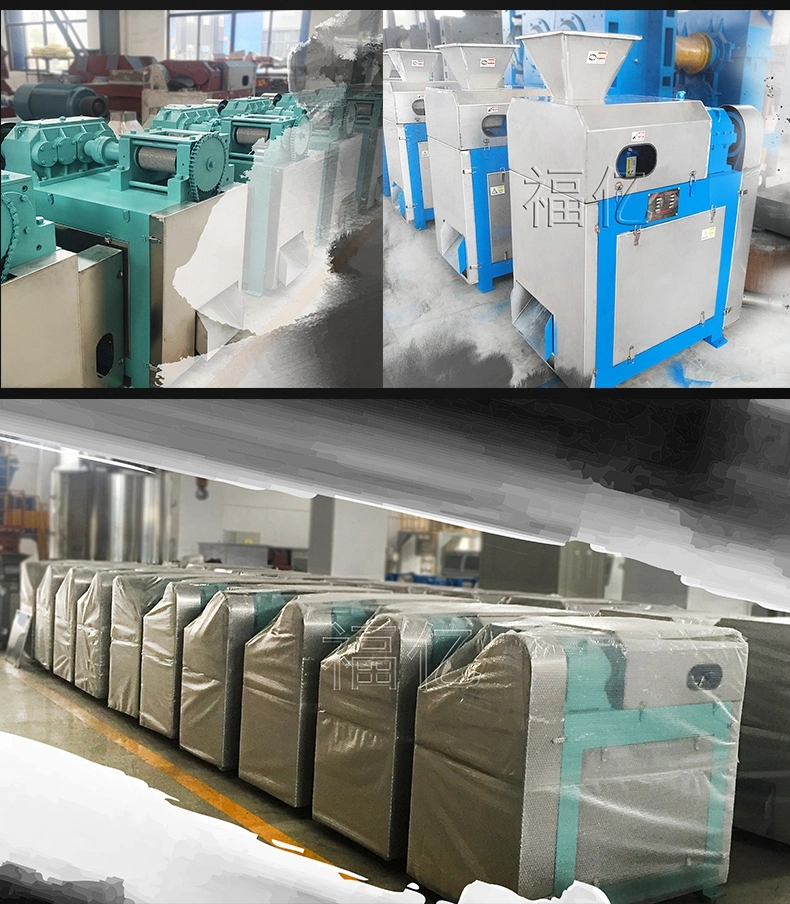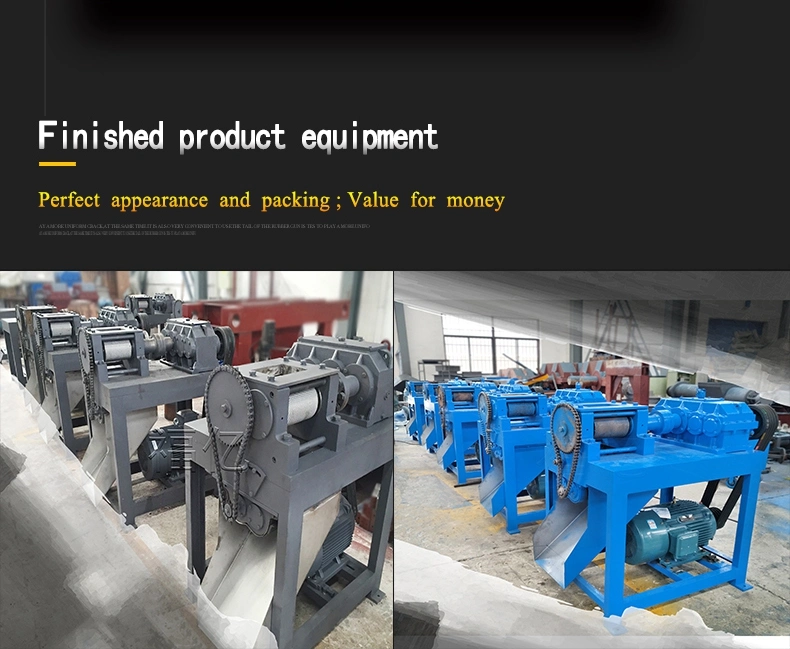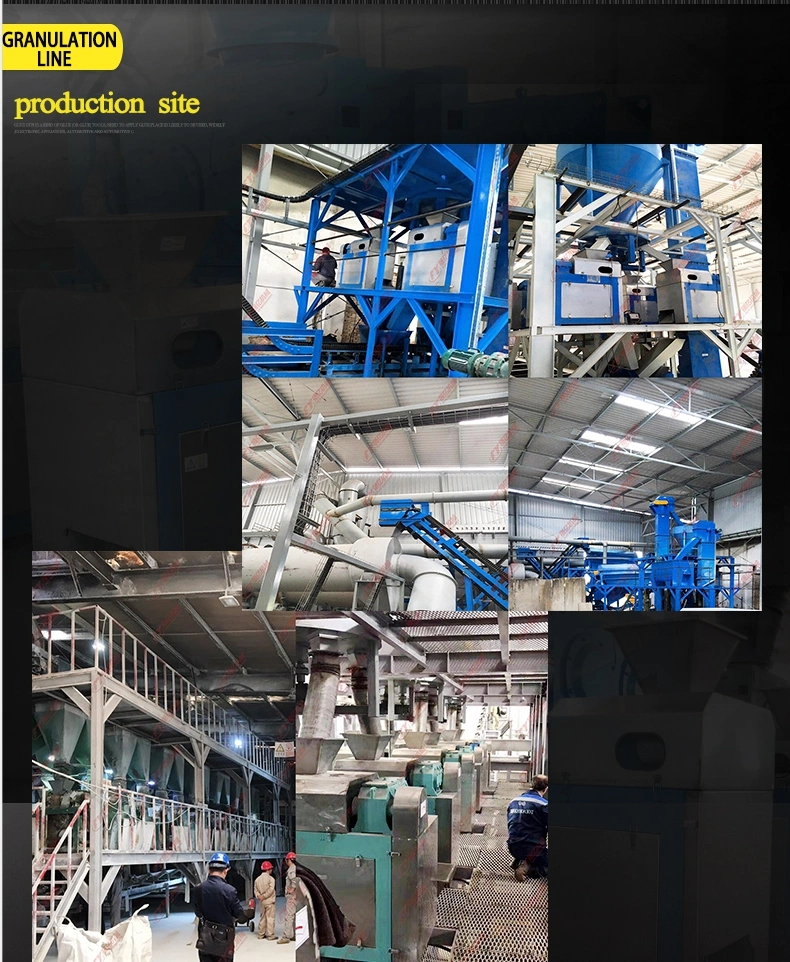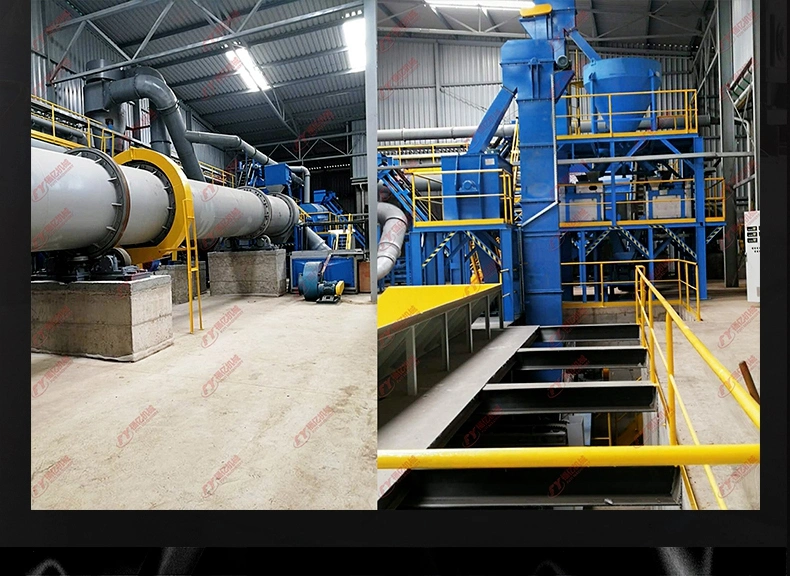 Services
Fuyi has designed and manufactured roller presses and equipments for briquetting and compacting NPK fertilizer, powder, chemical, minerals, etc, since 2006. We take care of green field projects as well as of existing plants. Our services cover material tests, process layout, engineering, and supply of complete granulating plants or key equipments, guidance of installation and commissioning, training.
Also, the company manufactures and supplies equipment for drying equipments and dust collector machines.
Extensive experience and best quality production facilities guarantee a smooth workflow from start to finish.
Because we can not upload more pictures,if you are interested in our company's products,please send email to me,I will use a professional attitude to serve you.