Its' working principle
The raw material is under dried condition, which is compressed under about 80 degrees, and formed into small eraser-sized bits, the final pellets is clean, pleasant and smooth, and its density is more than 1.0 g/m3.
The final pellets of wood pellet making machine are clean, pleasant and smooth,
And its density is more than 1.0. (1.0-1.2) for fuel pellets, 0.8-0.9(≤ 1) for pellet feed
The length of the materials must be less than 5mm
The Diameter of final pellets is 6, 8, 10, 12mm for the sawdust pellet,
And 2mm, 4mm, 6mm, 8mm, 10mm, 12mm, etc. For animals food.
Wood Pellet Production line 1000-2000 kg/hour
Production Flow Chart of Complete 1T Biomass Wood Pelleting Plant Manufacturers
Wood Cutting --- Sawdust Grinding ---- Drying ---- Pellet Making --- Cooling & Screening ---- Packing
| | |
| --- | --- |
| Introduction | Complete 1T Biomass Wood Pelleting Plant Manufacturers is the process of making waste materials into solid fuel. The biomass pellet mainly used for fuel. |
| Suitable material | Agricultural waste, and forest or wood residues from furnatures, such as sawdust, waste pallets, rice husks, corn cobs, maize stalks, peanut shells, wood logs, and etc. |
| Size | 3-5mm, 10-15% moisture |
| Pellet size | 6-12mm |
-Wood Chipper:

The machine can chip wood branches into settled dimensions, for producing fiberboard, pulp,wood pellet fuel etc. Can be made as up outlet or down outlet according to users' requirement, also can be driven by diesel engine, for using in somewhere no electricity.

-
Hammer Mill:
9FQ System hammer mill is the most ideal milling equipment of all kinds of agricultural wastes, like grain, wood pieces, straw, stalk, tree branches, waste cardboard and so on.Widely used in farm, wood factory, etc.
The raw materials can be crushed into straw particles, whose diameter is 3-5mm.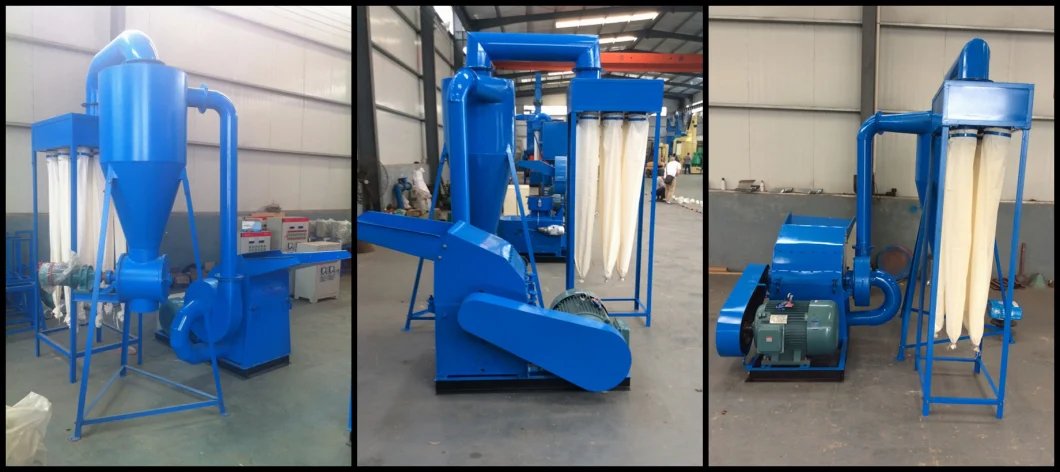 -Sawdust Dryer:
Dry material with higher moisture. After the moisture is reduced below 8-12%, the material is ready to be pressed into pellets or briquettes. The air flow dryer is a pre-treatment facility always with a pellet mill or a briquette press.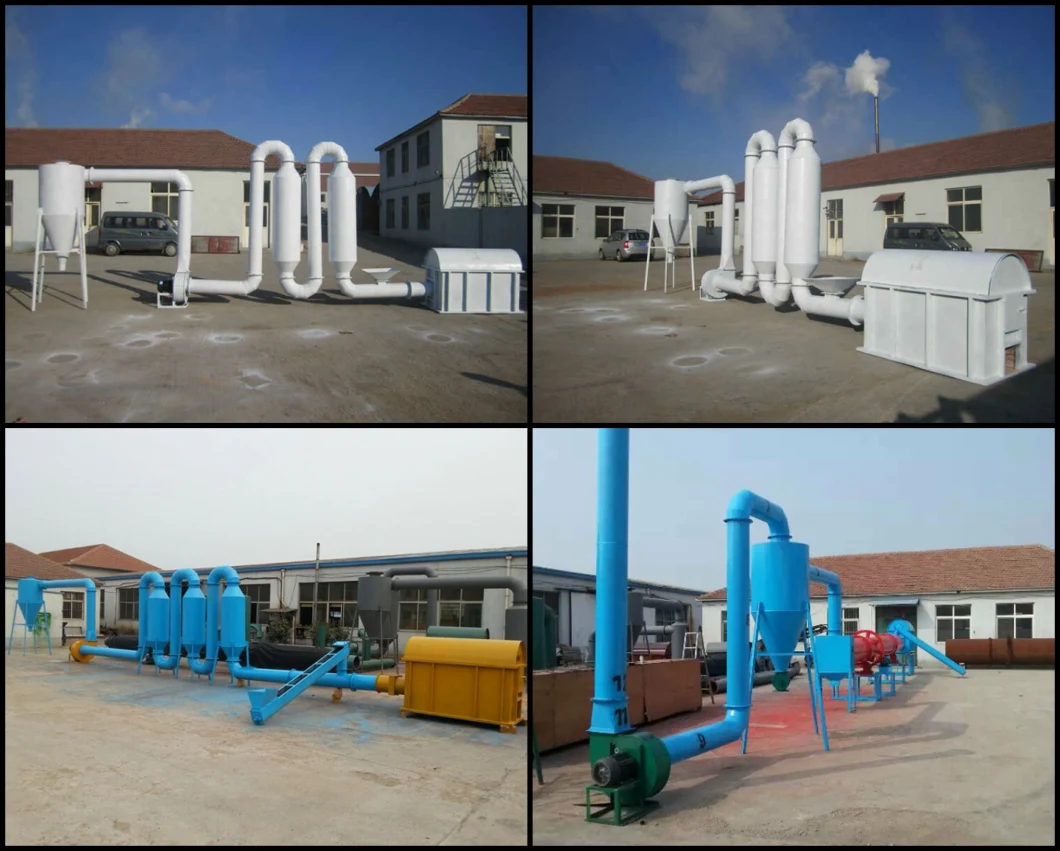 -Pellet Machine:
This system biomass pellet machine is suitable for making biomass particles such as sawdust, rice husk, paddy straw, sunflower stalk, hulls, forestry wastes pellet, etc.
Type: Flat die biomass pellet machine, horizontal ring die biomass pellet machine and ring die vertical pellet machine.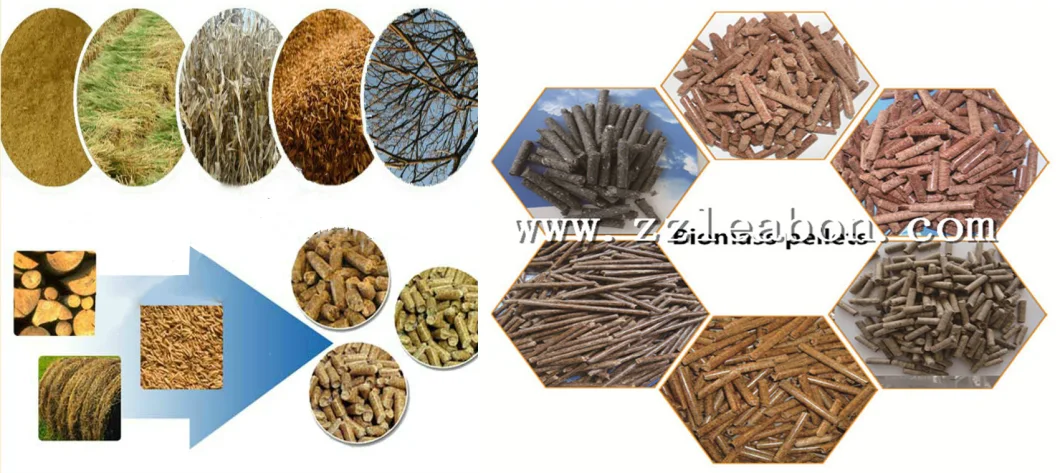 -Cooling Machine:
Horizontal pellet cooler Conter-flow pellet cooler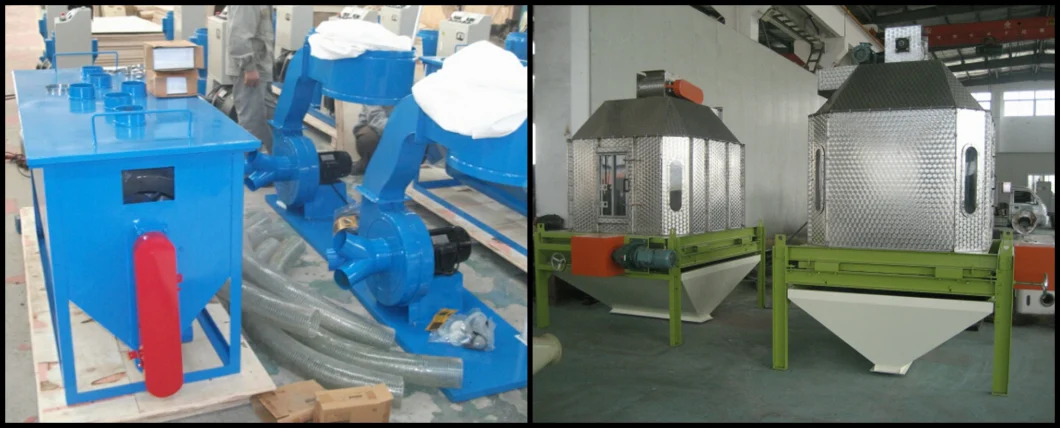 -Pellet Packing Machine: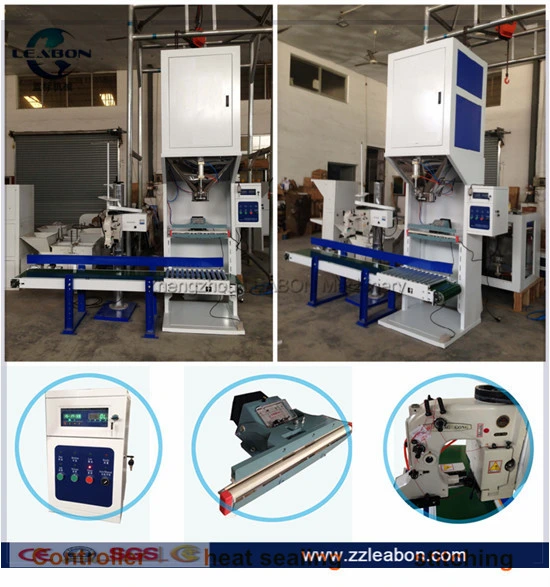 The system is applied to quantitative automatic weighing, filling, kneading, accumulating weigh and times, stitching and conveying with manual assistant. With heat sealer or sewing machine for different package material.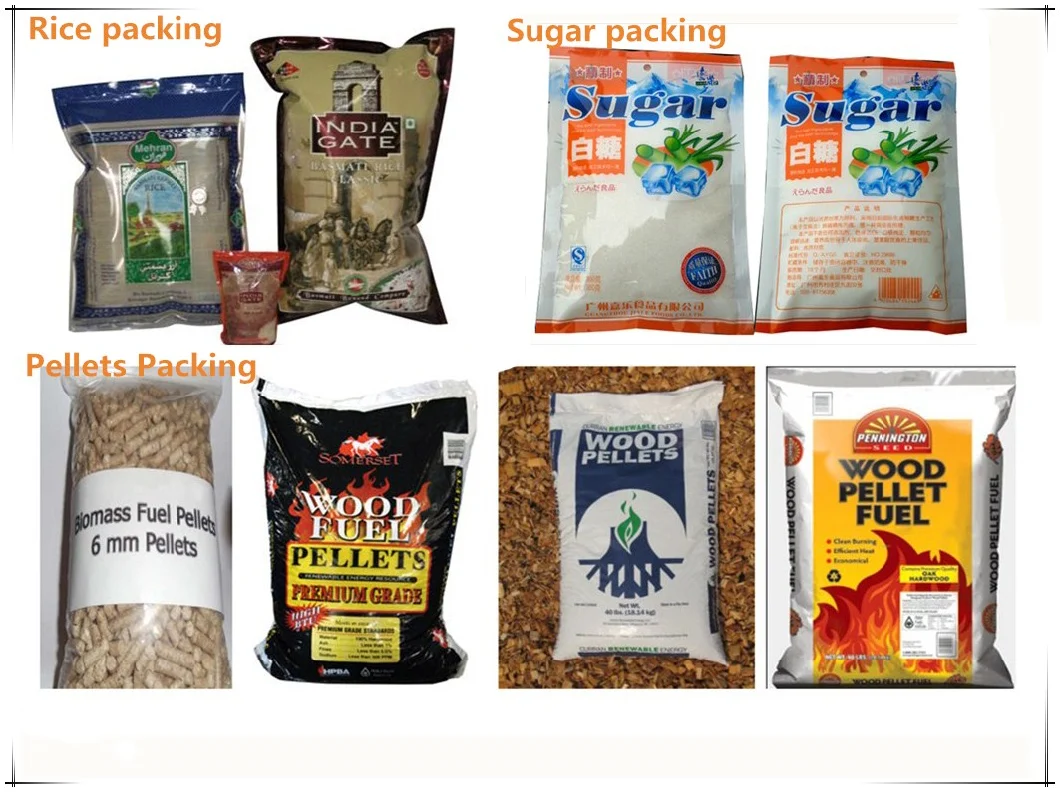 -Factory: