Dry Powder Plaster/Gypsum Spraying Machine
1. It adopts pressure sensing technology. Fully automatic spray can be realized.
2. It integrates the functions in one machine, including mixing, pumping and spraying.
3. Plaster spray machine with advanced technology is featured with reliable performance, mixing uniformity and simple operation.
4. As a new decoration construction machine, it is produced on the principle of screw pressurization technology. The machine can make a better use of plaster characteristics, such as quick-drying and high viscosity.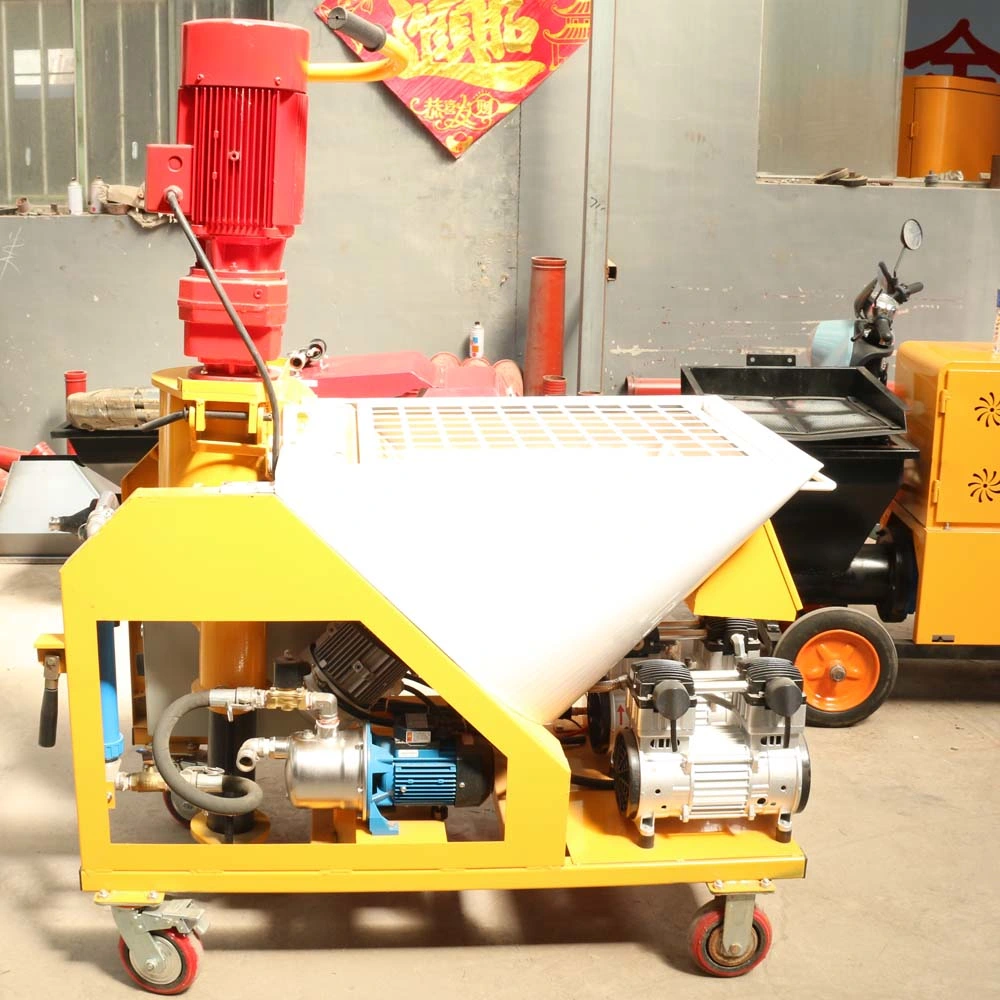 Product Name

M6 Dry Powder Plaster/Gypsum Spraying Machine

Model

ST-M6

Power

380/50HZ

Stirring Motor Power

3KW

Star Wheel Motor

0.75KW

Pump Power

0.37KW

Air Compressor Power

2.2KW

Max Flow Rate

250 L/Min

Vertical Spraying

10 M

Horizontal Spraying

15-20M

Outlet Diameter

25 MM

Conveying Pipe Diameter

25 MM

Dimension

1200*650*1600 MM

Total Weight

280 KG

Application

Heavy Plaster Spray

Lightweight Plaster Spray