Annual capacity300,000 ton /year gypsum powder project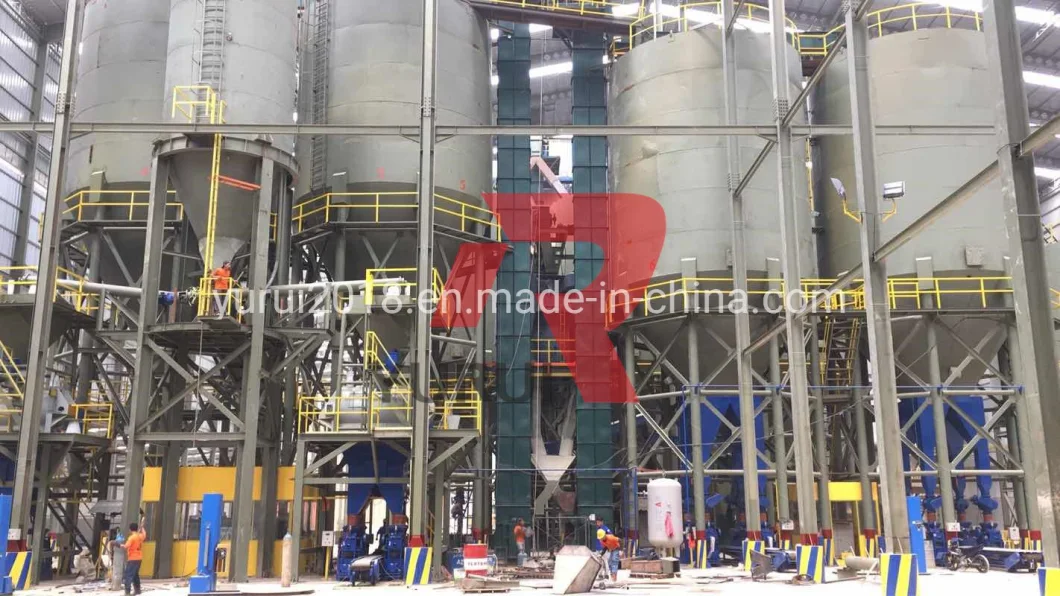 Raw material request
Main quality indexes of raw materials

Capacity

15,000ton-400,000ton/year , based on 24hour/day ,300days/year

Fuel

Gas /coal /heavy oil/diesel

Electricity

Quality standard

Quality meets and exceeds the national standard of gypsum powder Construction gypsum national standard number GB 9776-88
1.Product quality
Reach or exceed the china (GB9776-88building gypsum) requirements.
2.Fineness
3.Bending strength
Bending strength 1.8 Mpa; Compressive strength: was 3.0 Mpa.(The bending strength have direct relations with raw material)
4.Main relative composition
1)Soluble anhydrous gypsum content:≥ 80% adjustable
2)The content of dihydrate gypsum: < 5% adjustable
3)Initial setting time: 3 ~ 8 min adjustable; Final setting time: 6 ~ 15 min adjustable.
4)Scale thick: 78 ~ 85% adjustable.
| | |
| --- | --- |
| From raw materials to drying | |
| | |
| | |
| | |
| | |
Function :The air dryer is used to bake the gypsum powder water containing less than 5% before entering the boiling furnace.
this step can increase the gypsum liquidity .when it come to the boiling furnace ,it can easy to calcinate ,so we have this step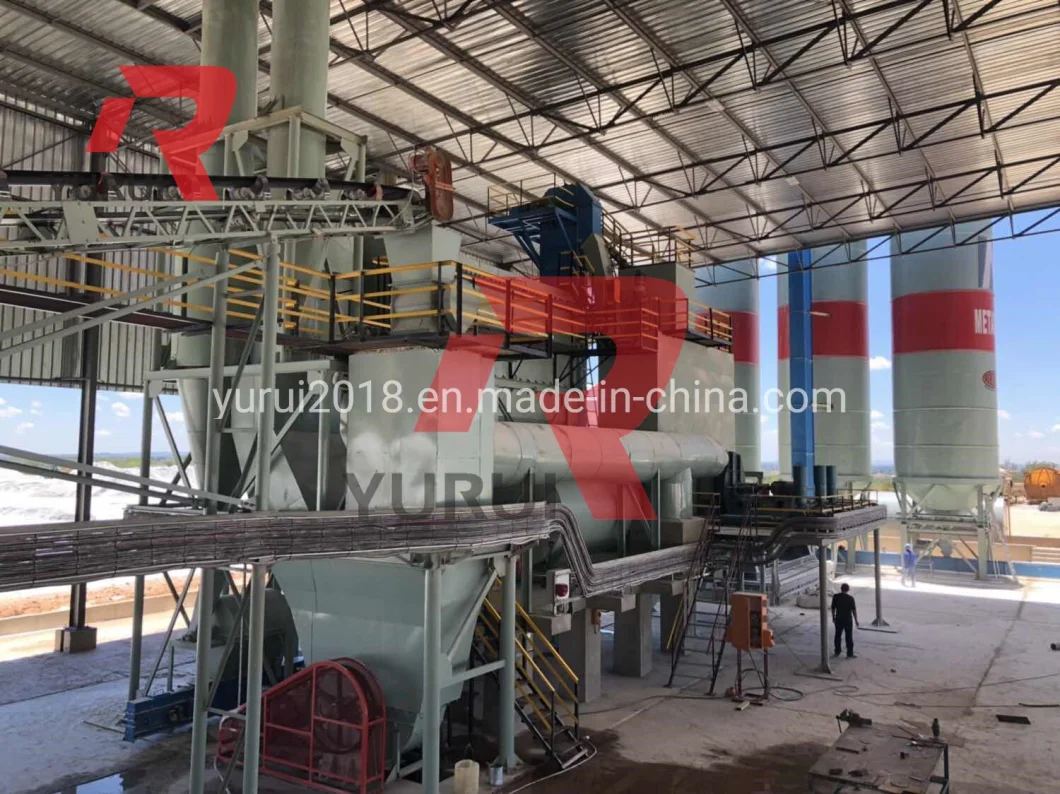 Function :
used to crush gypsum ore. Through the combined action of analysis machine and fan, this mill can meet the fineness of grinding requirements from different users.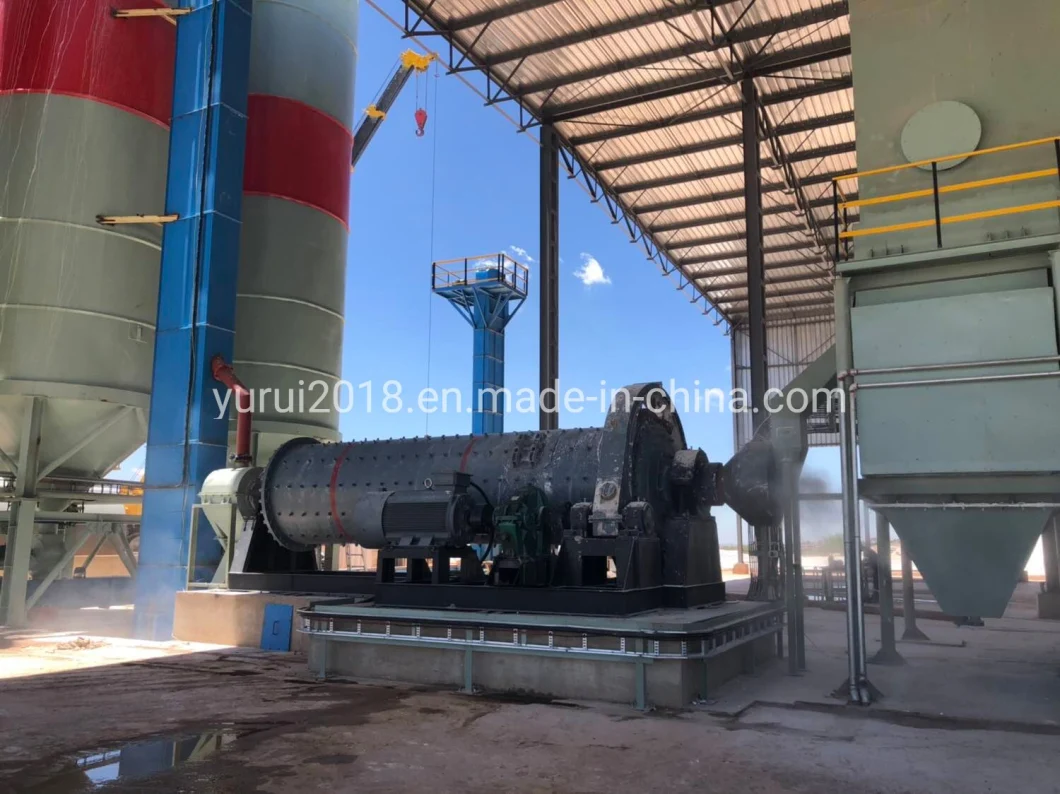 3.FD - chamber boiling furnace technology(hot iar )
The technology of FD - chamber boiling furnace technology can effectively prevent the mixing of raw materials with gypsum powder in the process of calcining .Traditional calcining technologies such as vertical boiling furnace , rotary kiln ,general boiling furnace, etc.Due to the effect of mixing function of the machinery and air flow, dihydrate gypsum ,semi-hydratedgypsum and anhydrite gypsum three-phase blending mutually in the process of boiling dehydration,It is inevitable that the phase composition of the final product will be polyphasic, and the product quality index will be reduced significantly.And FD - chamber fluid bed calcining process changes according to the temperature curve of gypsum powder , artificially divide calcining process into four relatively independent dehydration space, effectively avoid the phenomenon of high and low temperature material blending and the composition of the final product was improved .In the 1 and 2 areas of the main calcining furnace, high temperature heat transfer technology is adopted to rapidly heat and dehydrate the materials that have just entered the FD- chamber boiling furnace, and slowly dehydrate in the 3 and 4 areas.Under the action of high pressure wind, the whole material presents a fluid boiling state, which improves the efficiency of heat transfer and mass transfer in gas and solid powder..



Hot air boiling furnace and hot oil furnace technology comparison
The system does not use hot oil kiln , which saves the fixed investment in this part (e.g., oil furnace body, circulating oil pump, pipe, insulation, valve, high-low oil tank, etc.)
This system saves the circulation pump, the base power is 45KW/200T/24 hours, the motor 24 hours consumption of electricity is 45X24=1080 degrees
The oil stove is need to change a cycle oil once a year, and the replacement cost is about USD3174.60-4761.9The oil pipeline should be cleaned regularly, while the boiling wok is direct heat transfer and does not need to be cleaned.
4.Comprehensive utilization rate
Because of this system, using the waste heat utilization, tail smoke emission temperature less than 90 ºC, reduces the cost of coal, and heat conduction oil smoke exhaust temperature is 250 ºC or higher, so the new technology is more energy saving. Built-in dust collecting device, simple structure, no need

of power, no need maintenance, recovery of gypsum powder back to the calcining chamber. 2-5 tons of gypsum powder can be received daily, and 2 to 3 yuan($0.32-$0.48) per ton of gypsum powder can be reduced.
The system adopt FD - chamber boiling furnace technology, gypsum powder under different air temperature, different area, fully dehydration in different stages, make the product in the case of without adding any additives, the setting time can be adjusted in 3-15 minutes and normal consistency of 66% - 75%.
6.The installation period is short and the area is small
This system has simple structure, compact, no cumbersome pipe valves and related certificates. Easy maintenance, less land occupy .
7.Environmentally friendly
This system USES a three-stage dust removal, cyclone dust collect , the electric dust collect , water bath dust removal or bag dust collector, the discharge of tail smoke more clean. According to the requirements of users can provide users with more complete equipment and environmental protection technology.
1. Successful startup, short adjustment time, 15 days.
2. Natural gypsum and desulfurized gypsum not only can be calcine seperately ,but also
can

calcine together.
3. Energy conservation, quality stability and controlable .Less passive downtime.
4. The natural gypsum can be controlled accurately , continuous and stable, and non-breakable
5. The equipment should be durable, easy to corrode the place to add protection, low maintenance

and low labor intensity
6. The temperature of the cooked powder should be below 80 degrees.
7. Main motor use frequency converter , energy saving.
8. Less dust in the workshop and the control room is clear .
9. Designed production time to complete 200,000 tons of output within 10 months.
10. The equipment conforms to the relevant environmental protection, safety and other national rules , and the effect of dust removal can meet the national standards.
11. Anti-corrosion of the production line: the inside of the dust collector is embalmed, the cyclone is wear-resistant, the coal - fired furnace is scoured, hammer dryers remove iron and cache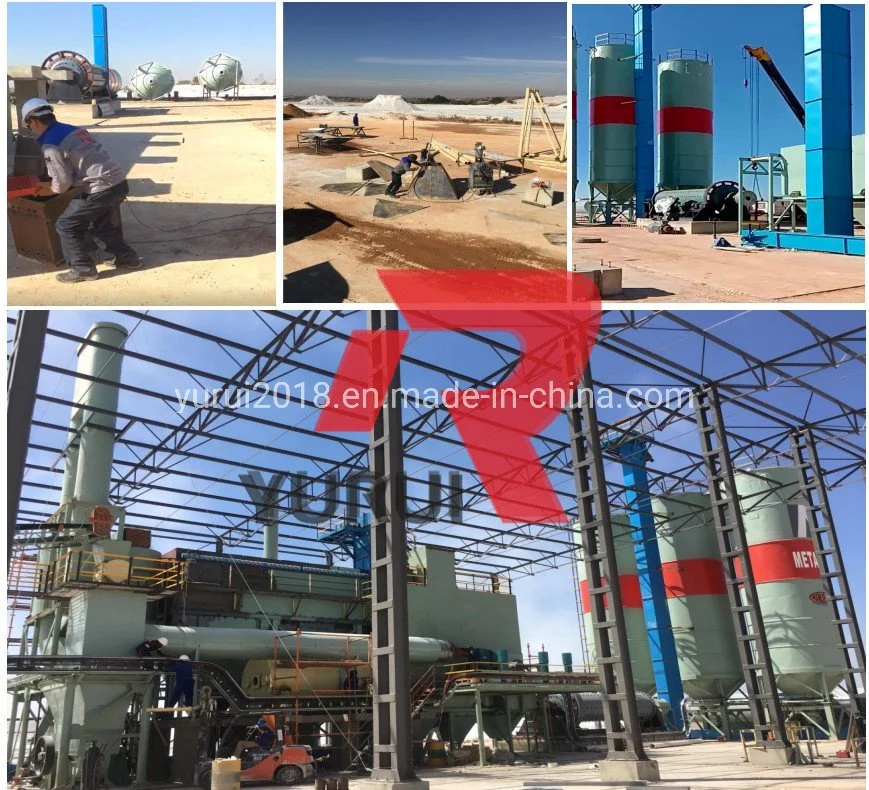 | | |
| --- | --- |
| 1 | Continuous production: using hammer dryer and soft start, |
| 2 | Quality stability: modification mill can increase the specific surface are of materials. |
| 3 | Energy conservation and stability: great brand frequency transformer |
| 4 | High performance of equipment: using bag dust collector ,water bath desulfurization and denitration treatment, requency transformer,Siemens electrical, PLC, guomao reducer, national standard cable, electrical control: ABB. |
| 5 | Easy control: Adpot computer display, PLC control. |
| 6 | Mature experience: The core features of our company are mature technologies that can provide a solid foundation for your company. |
Our Service