Description
Acrylic copolymer based, ready to use, flexible, filler and smoother paste for interior surfaces.

Uses
Concrete

Plaster

Ytong

Wood

Mineral surface

Old painted surface
Advantages
It has high resistance against water, humidity and impacts. It shows excellent adhesion on the substrates because of pure acrylic binder.

Time and labor saving due to application easiness.

Cracks are filled easily and paint consumption is reduced.

Water based, human and environment friendly. High water vapor permeability, allowing building to breathe.
Surface Preparation
1 kg. PRIME C 1/7 Concentrated Primer is diluted with 5 kg. water and applied with brush or roller.
Application
The surfaces should be in a solid, clean, and dry state.
Paste should be applied 2 coats. Recommended that, diluted primer (in the ratio of 1/10) should be applied on first coat paste application. PRIME C 1/7 Concentrated Primer can be applied before solvent based topcoats with diluted water in the ratio of 1/15.

Consumption
PRIME C 1/7 Concentrated Primer 0,015 - 0,250 L /m
2
INPAST Acrylic Interior Paste 0,700 - 1,500 kg/m
2
Package
25 kg / 5 kg plastic bucket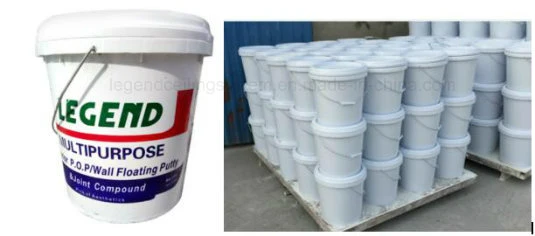 Storage and Shelf Life
Can be stored for 1 year in a cool place by protecting against frost and direct sun light in its unopened package.
Caution
1: Keep out of reach of children.
2: Do not breathe gas/fumes/vapour/aerosol.
3: Avoid contact with skin and eyes.
4: Wear suitable gloves.
5: If swallowed, seek medical advice immediately and show this container or label.
6: Dispose of this material and its container at a hazardous or special waste collection point.